Candy Wrappers – Sweets & Snacks Expo 2017
The National Confectioners Association's 2017 Sweets & Snack Expo took place May 22-24 in Chicago. Convention attendance broke all records, bringing together 800 confectionery and snack exhibitors and more than 17,000 attendees from 90 different countries. A world class event, the Expo is a showcase for the latest innovations in confections and snacks — from packaging to new product launches. In addition to big multinational brands and regional favorites, there were also international exhibitors at the Expo and first-timers displaying their products on Innovation Avenue.
Here's our sweet scoop on new products and trends highlighted at the Expo.
At this year's Sweets & Snacks Expo, we noticed several trends in confectionery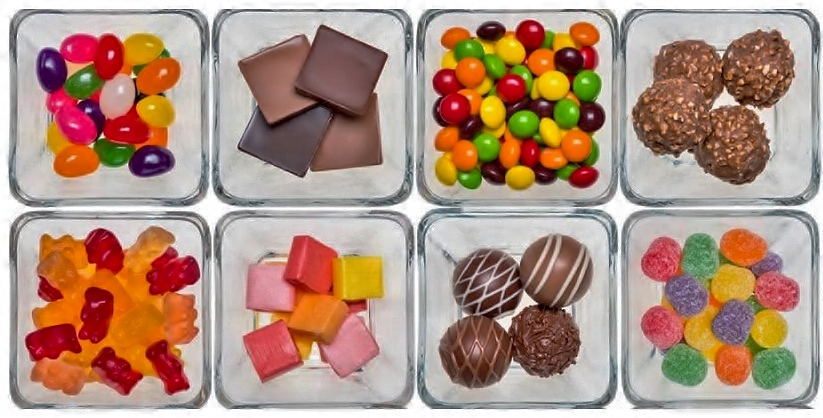 Consumer Education:  We'll state the obvious: Candy isn't a health food. But that doesn't mean that it can't be part of a happy, balanced life.  A key highlight of the expo was that five leading global chocolate and candy companies (Ferrara Candy Co., Ferrero, Lindt & Sprungli, Mars Inc., and Nestle USA) are coming together to provide portion guidance and more transparency to consumers. The participating companies have committed to making at least 50% of their individually wrapped offerings available in sizes that contain 200 calories or fewer and supplying front-of-pack labeling for 90% of their products by 2022. In conjunction with this five-year commitment, the National Confectioners Association announced the newly established AlwaysATreat.com digital resource of providing options, support, and easy-to-use information.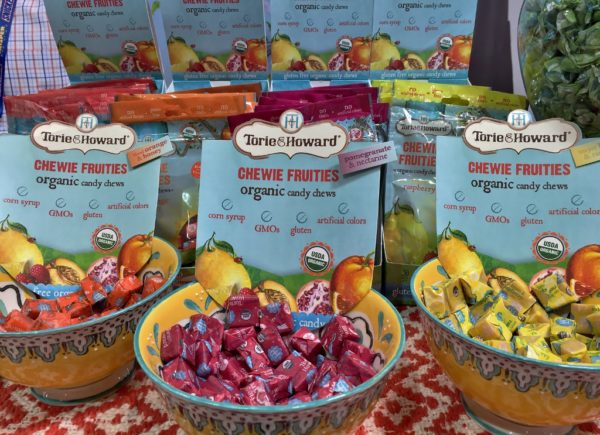 "Free-From" and Organic Candy are still the fastest growing trends. More than ever, consumers are making the conscious choice to select sweets made with natural ingredients or that are free from the six major food allergens. From smaller gourmet confectioners like Tori & Howard to bigger manufacturers like American Licorice Company, companies are working to meet consumer demands for real sugar, no artificial colors or flavors, and no preservatives. Gimbal's has long been offering products that are safe for most allergy sufferers to eat, and their modern packaging prominently displays their free-from labeling.
Spicy Candy: Last year, extremely sour candies were incredibly popular and they remain a favorite. However, this year, it's all about bringing the heat. One of the finalists in the Non-Chocolate Innovative Product Awards category was Starburst Sweet Heat by Wrigley. Wrigley also rolled out Sweet Heat Skittles. Another candy packing a new, spicy punch is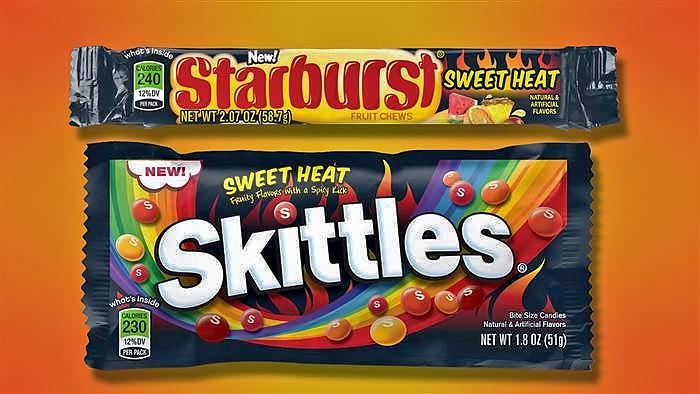 Hershey's Jolly Rancher Hotties. These flavors aren't spicy like cinnamon, these are spicy like chili pepper. You can get the Jolly Rancher Hotties in stores now but you'll have to wait until December for the Sweet Heat Starbursts and Skittles.
Gum-Mint Crossovers: For a long time, we knew Tic Tac as a breath mint. This year, Ferrero has introduced Tic Tac Gum to the market. It starts off like a Tic Tac mint, but crunch through the shell and you have a soft gum. It's not that the hard shell to gum magic is new. It's the product changing from what we know as a mint into a gum. Airheads, known for their wild-flavored kinda taffy candy, now come as sticks of foiled wrapped gum. And Wrigley's is heavily promoting Extra and Eclipse mints – two brands that have long been two of America's most popular varieties of gum.
The 2017 Most Innovative Product Awards were announced
Best in Show went to the Hershey Co.'s Reese's Crunchers. In stores now, Reese's Crunchers is a crunchy snack that kind of looks like the popcorn treats that come out during the holidays. A combination of mini peanut butter chips, rice puffs, and peanuts — all covered in milk chocolate.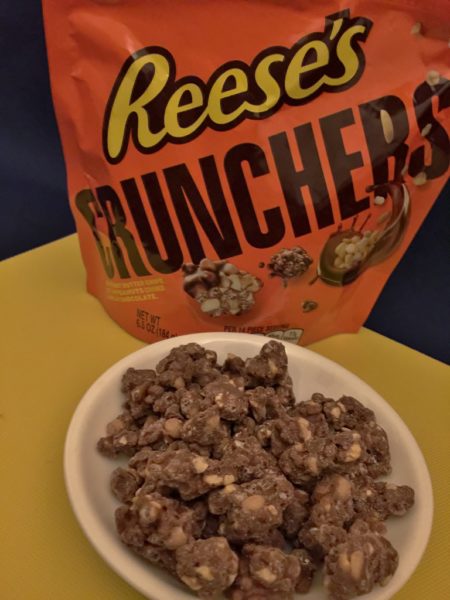 The first-ever Small Business Innovator Award was presented to Buddha Brands Co. for their Hungry Buddha Probiotic Coconut Chips in Cheeky Chocolate. This new award category is designed to help companies with net sales of under $500,000 gain recognition for superior confections.
The other category winners for 2017 are:
Chocolate:

M&M's Caramel Chocolate Candies

Non-Chocolate:

Jelly Belly Krispy Kreme Gift Box

Seasonal:

Ghirardelli Chocolate Strawberry Bark

Novelty/Licensed:

Trolli Sour Brite Dip 'n Crawlers

Gourmet:

Las Olas Confections & Snacks – Anastasia Coconut Cashew Crunch Dark Chocolate Drizzle

Gum & Mints:

Tic Tac Gum Freshmint
The new products that have us most excited
We are seriously into candy. Not just artisanal or hard-to-get candy or, even, candy made to appeal to adults. We like it colorful and exciting, chocolatey and traditional. No judgments, no snobbery. Here are some of the new products unveiled by the big candy companies that have our interest:
Mondelez Oreo Chocolate Candy Bar: If you are a fan of Oreo cookies, this candy bar is a dream come true.  It has bits of Oreo cookies in a vanilla creme and covered in milk chocolate. It comes in two sizes, "Regular" and "Big Crunch". It's very sweet – imagine layers of the Oreo filling floating in sweet chocolate with the chocolate cookie crumbled in. With a nice crunch, this is one of the ultimate candy bars.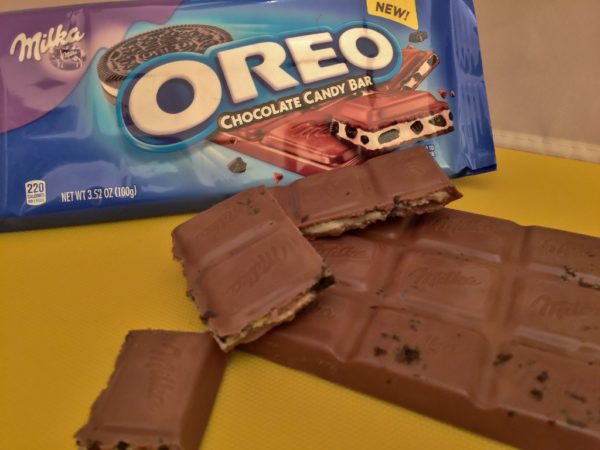 Breath Savers Protect Mints by Hershey: This is a sugar free mint that tastes great and actually has a dental benefit. Designed to not only neutralize bad breath, Protect Mints also neutralize plaque acids with high levels of xylitol. The peppermint delivers a strong mint flavor with no weird aftertaste.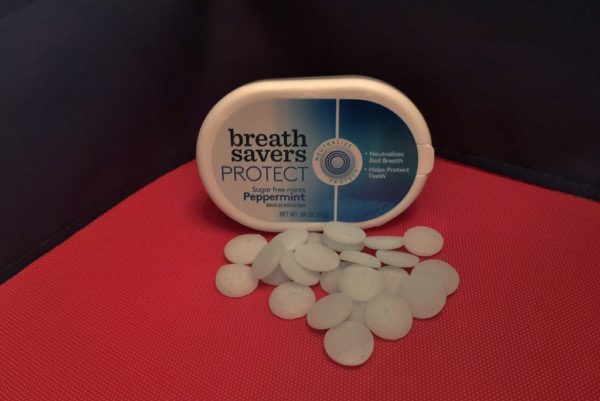 Mike and Ike Sour-Licious Fruit Punch by Just Born: If you take all of the bestselling features of non-chocolate confectionery — chewy, fruity, and sour — and put them in one candy, Mike and Ike Sour-Licious Fruit Punch is the result. Although you could find this product on store shelves last fall, it was a nominee in this year's non-chocolate category. We were thankful for the reminder to pick up a box!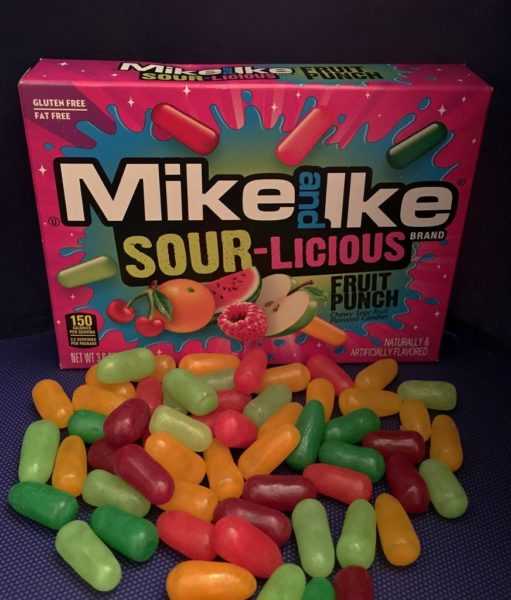 M&M's Caramel Chocolate Candies by Mars: Sometimes we don't agree with the judges' picks for product awards. The judges picked the true winner this time! We're old-timey M&M's fans — meaning, we used to think M&M's should be either plain or peanut. Now we believe M&M's should be caramel. We've always loved M&M's crunchy shell and it is now filled with a just soft enough caramel center. Instant classic.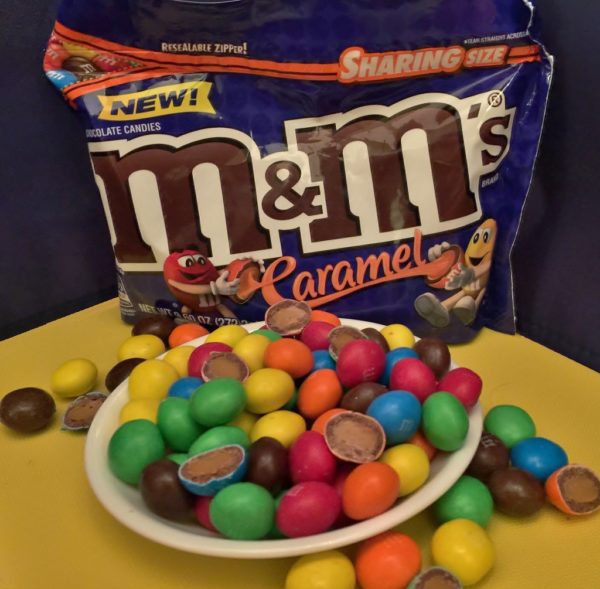 Although Fini Golosinas rolled out its USA Everyday Range last year, we are still crushing on it so hard! It's all about fun and color and it tastes great, too! We can't get enough of the Crunchy Marshmallow Rainbow Fizz, so we're featuring them again. Fini's spin on marshmallow treats, this candy is a sweet, soft marshmallow in a crunchy, fizzy coating. Designed for kids, but ideal for adults who want candy with no pretenses about what it is.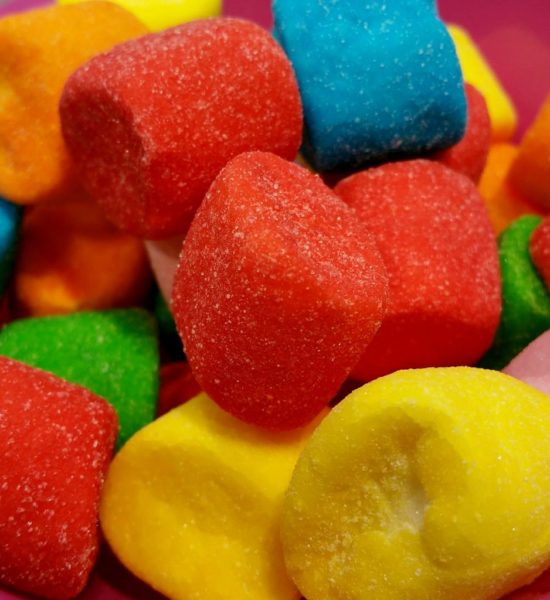 That's our wrap-up on the new products and trends at the 2017 Sweets & Snacks Expo. We'll be back soon with conversations with some of your favorite candymakers and behind-the-scenes looks at old favorites and new classics.
Share: