Magnificent Mile Candy Crawl
Walking along Chicago's Magnificent Mile, you see impressive architecture in the birthplace of the skyscraper. There are stores to spark every desire and fulfill any fantasy — especially those involving candy. This near-effortless stroll along North Michigan Avenue will show that, when it comes to candy, Chicago is second city to none.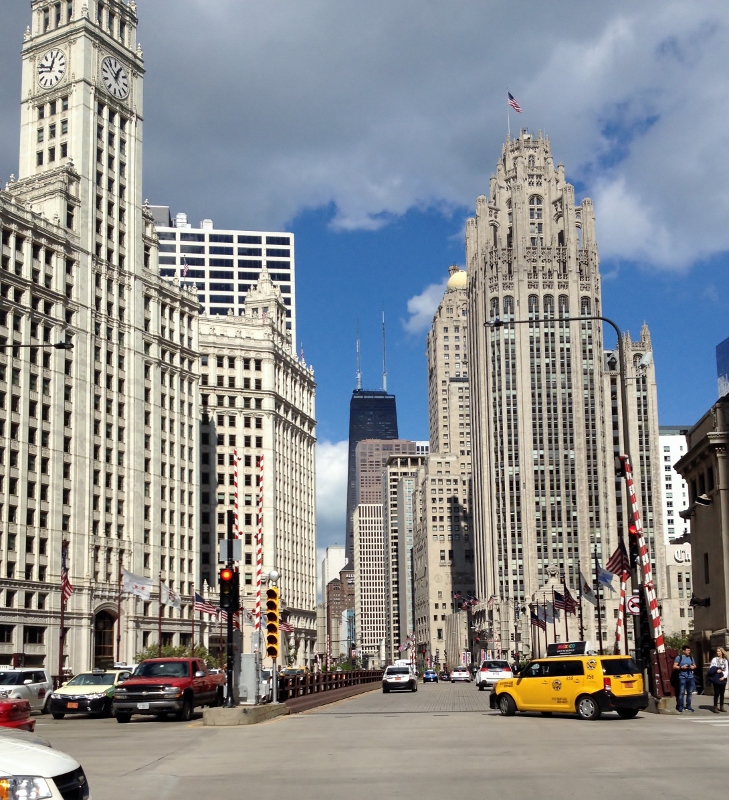 Starting at the very north end of the Magnificent Mile is the 900 N. Michigan mall. On Level 5, you'll find Teuscher Chocolates of Switzerland.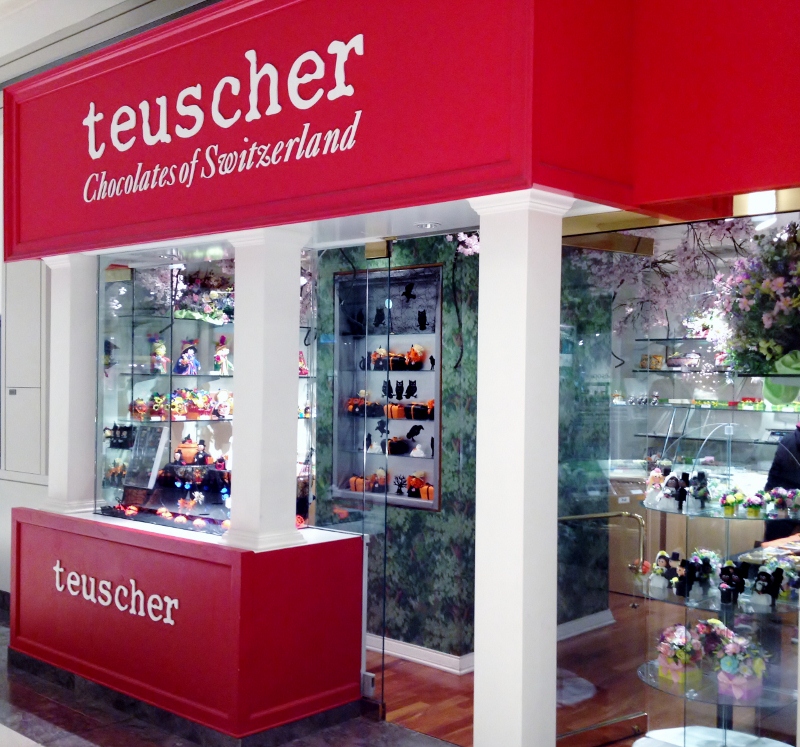 This Swiss chocolatier's tiny boutique is easy to miss but once you taste their bestselling champagne truffle, you'll be glad you found it. Service is efficient and there is a surprisingly large assortment to choose from in the case. Although there are chocolate bars for purchase, the truffles and pralines are the biggest reasons to visit Teuscher. What's also nice is that there are thoughtfully selected confections already boxed up and ready to go so you can buy an impressive and elegant gift.
Next up is Godiva (835 N. Michigan Ave.). Housed on Level 4 of Water Tower Place, the first vertical mall in the country, this location has a big selection of shell-molded chocolates.
In addition to picking up the instantly recognizable gold boxes of assorted chocolates, you can visit the chocolate case to customize treats or see what's new. Some of the in-store exclusives are chocolate almond bark and seasonal chocolates like white chocolate pistachio oysters and mint chocolate chip truffles. The free samples make browsing extra inspiring.
At Michigan Ave. and Pearson, you come to the San Francisco favorite Ghirardelli (830 N. Michigan Ave.).
At this outpost of America's oldest continuously operating chocolate maker, you are greeted at the door with a free chocolate square and a torrent of fellow sweet seekers. It seems at least as many people are there for the ice cream parlor and soda fountain as for the chocolate bars. There is a large selection of the famous filled squares and you can fill a box or a bag with any combination you choose.
Hershey's Chocolate World (822 N. Michigan Ave.) is right across Pearson. You see the door from Ghirardelli's front window.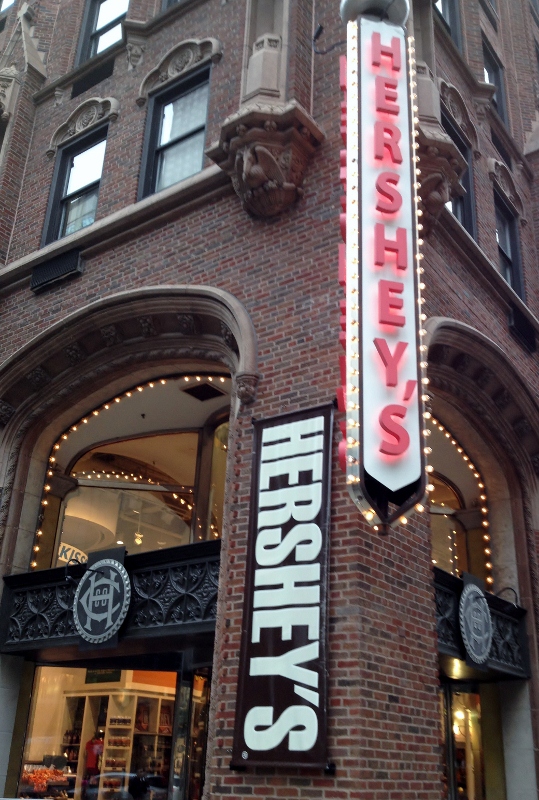 Although Hershey's is strongly associated with chocolate, it is called "Chocolate World" after all, there is a wide selection of sugar confectionery available for sale in the store. Every Twizzler flavor is in stock, Good & Plenty shares a shelf with Good & Fruity, and you can even pick up a Zagnut bar. Just throw in a Heath bar and we think Hershey's has a nice little world here. At the back of the store is a case filled with dipped chocolates and fudge and a little seating area where you can enjoy your treats.
The boutique for Chicago-based Vosges Haut-Chocolat is located on Level 2 in the Shops at North Bridge (520 N. Michigan Ave.).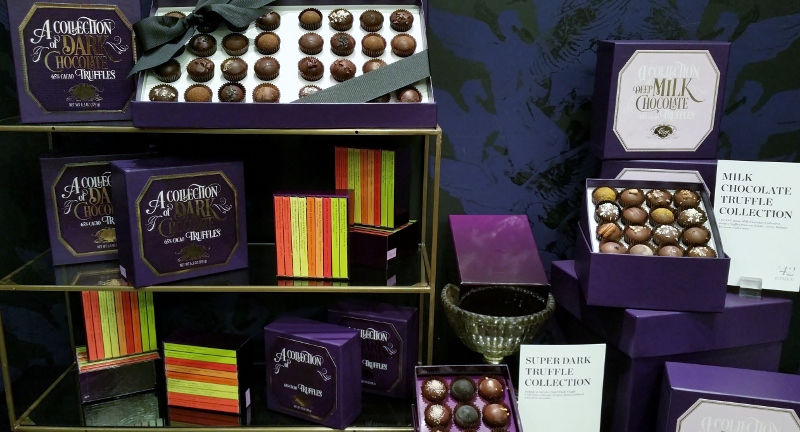 The beautiful chocolates sold here are for the adventurous. Are you ready for dark chocolate combined with the "mushroom of immortality"? Filled with spices and herbs from around the world, Vosges chocolates take you on a sensory journey with every bite. The boutique's employees serve as helpful tour guides.  The dramatic decor serves as a perfect backdrop for the chocolatier's exotic chocolate bars and truffles.
On Level 3 at the Shops at North Bridge is Candyality. (There is another store at Water Tower Place but this location is the one we photographed.) Yes, Candyality has dresses in the display window that are made entirely of candy. And, yes, you can find the Albanese 12 Flavor Gummi Bears here. But what makes Candyality truly unique among candy stores is that you are offered a personality reading based on the candy you choose.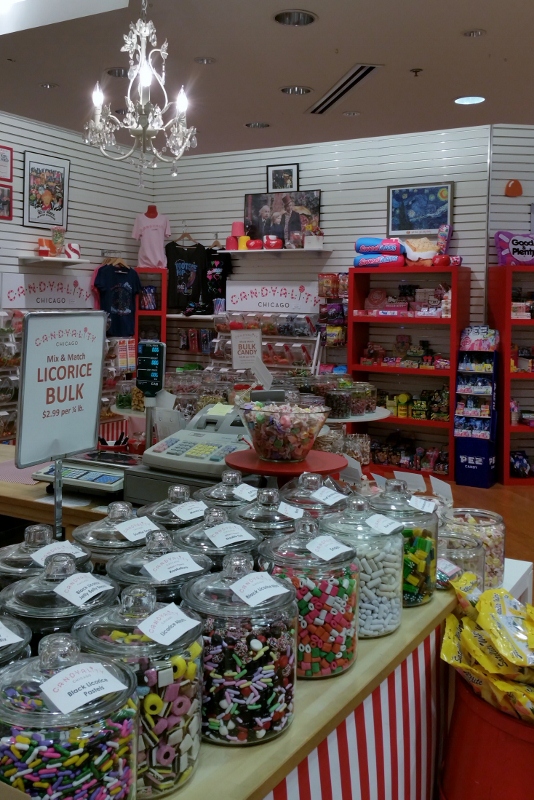 Owned by a native Chicagoan, this cute store sells throwback candy, the latest candy, and just about any kind of individual pieces by count or by weight. It's a cheery place and well worth a stop.
Just one block south on Michigan Ave. is the historic Tribune Tower. On the first floor is Dylan's Candy Bar (445 N. Michigan Ave.).
As soon as the doors open, your eyes will light up and you will feel a lot of excitement. Seriously, the building could be powered by the energy thrown off from the kids gleefully exploring the store. Two floors of candy heaven display everything from lollipop trees to marshmallows dipped in a chocolate fountain before your eyes. There is also a cafe and bar serving up candy themed offerings. You'll feel old, but in a good way, when you find bins of sweets you've been craving since childhood and all those feelings come rushing back.
Cross the river on the historic DuSable drawbridge to reach our southernmost candy stop, Fannie May (343 N. Michigan Ave.).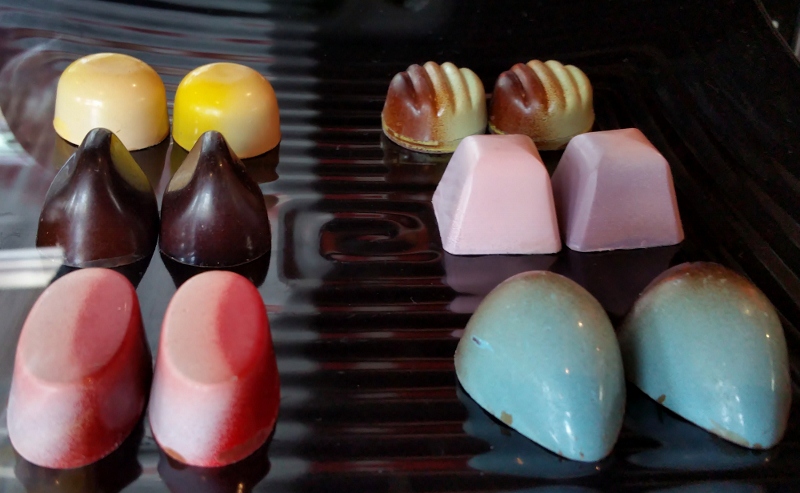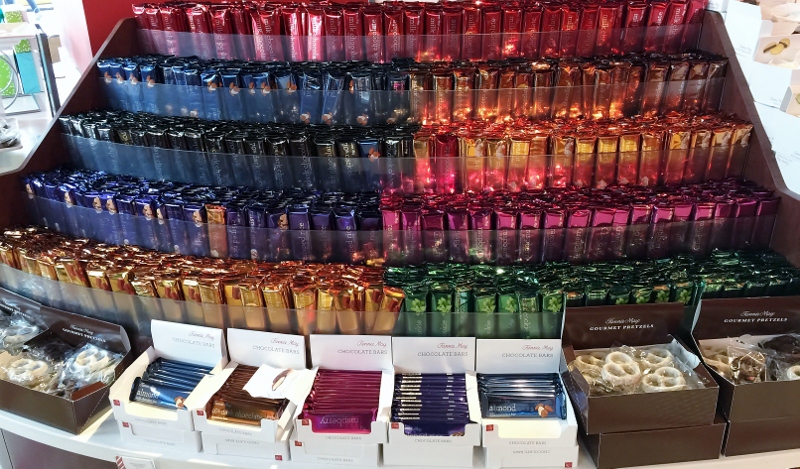 Originating in Chicago in 1920, their candies are now made in Ohio. This is the candy maker who introduced the Pixie — a sweet delight made of hand-poured caramel over nuts drenched in chocolate. In a way, the Pixie is very much like the Fannie May store: uncomplicated, traditional, and attractive. Happy to answer questions and provide samples, the staff makes you feel welcomed. There are beautiful chocolates in the display cases and oh so many neatly packaged items. Pixies and mint meltaways are the big sellers here. Fannie May also offers a wide selection of sugar-free items.
You are now very close to the Chicago Riverwalk. Just walk toward the river and follow the signs at Wacker Dr. Riverwalk is a newly developed pedestrian waterfront that offers a different perspective on the huge buildings and boats on the water. On a nice day, it is the perfect place to sit down with a bag of treats and enjoy the scenery.
Share: