Montreal's Divine Chocolatier
Chocolatier Richard Zwierzynski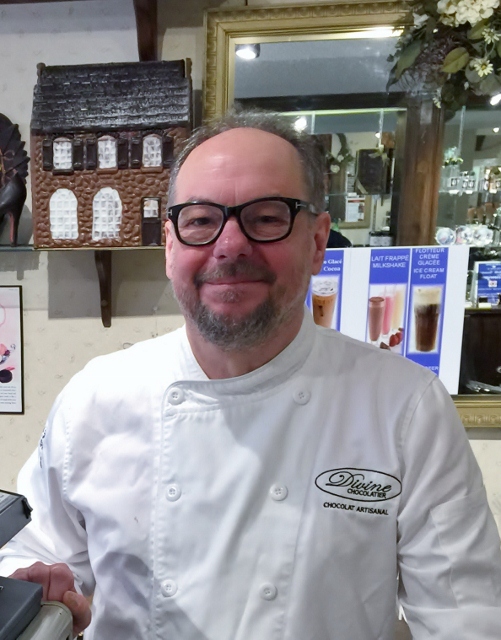 opened Divine Chocolatier in downtown Montreal over 22 years ago, and it's easy to see why he quickly gained an international following. His truffles and other chocolate creations are rightly vaunted as some of the best — maybe, even, the best — classic chocolate in a city known for its standout confiseries. Born in Montreal to Polish parents, Richard started on the road to becoming a master chocolatier in 1976 while working at the Splendid Chocolates factory.
Walking into the aromatic shop, it just feels right that Divine Chocolatier shares the block with Musee des beaux-arts de Montreal. Filled with edible masterpieces, Divine Chocolatier is an unpretentious boutique that locals love and tourists seek out. We were very happy to meet Richard, and we are excited to share with you some of our conversation.
Do you remember the moment you became interested in becoming a chocolatier? When I first saw Willy Wonka and the Chocolate Factory. I thought being a chocolatier would be magical. I was right, it is a magical art.
Why did you choose downtown Montreal for your boutique's location? Montreal is a cosmopolitan city. We have the best of both worlds: the local clients that we have built for over 22 years and the tourists that find us. It's easily accessible to them.
As someone born in Montreal, how have you seen the city change?  As with any city, Montreal has changed. New generations bring new ideas.
Have the ideas presented by the new generations influenced the way you approach making chocolates?  My personal approach to chocolate mainly is what was good thirty years ago will still be good thirty years from now.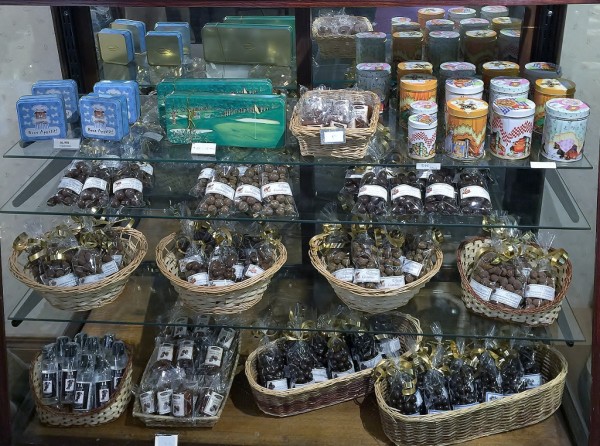 In your years as a chocolatier, what has changed in the world of artisanal chocolate and what endures?  The change I have seen is chocolate paired with unusual ingredients often for the sake of being different. These trends don't last long because they aren't that good to start with, like garlic in the chocolate, and other strange things. The flavors that were good and popular years ago endure today.
What is a typical day at Divine Chocolatier like?  It starts early. The day's production is prepared for. Nuts are sorted and roasted, truffle centers are made, chocolate is produced in small batches, and boxes of chocolate are packed. The day's shipment for our online store are prepared and shipped. The production schedule for the next day is prepared, and there's always time to sit down and enjoy some chocolate.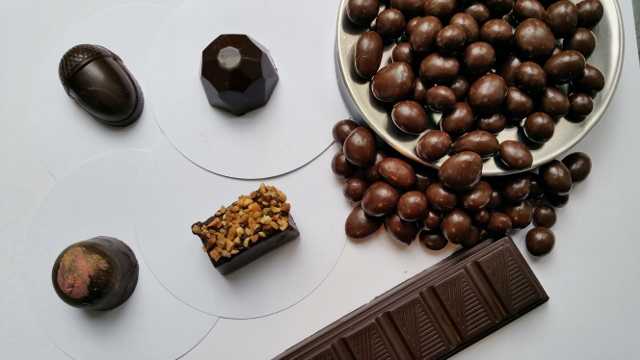 We read the Montreal Gazette article from several years ago in which your dark truffle was named the best truffle in Montreal. The article states you use Callebaut chocolate. Do you still use the same chocolate? Yes, we use our own blend of Callebaut.
Even as a master chocolatier, do you feel that you are still learning about your art?  Yes, you learn something new every day. It's an art that is continuously expanding.
Where do you get your inspiration for new recipes or flavors or textures?  Very often sitting by the ocean I will be flooded, no pun intended, with ideas. And, of course, my wife Jindy, who's also my partner and master taste tester, always has great ideas to inspire me to create new flavors.
You have a beautiful candy bar called Oh Jindy! Did Jindy create the Oh Jindy! bar or did she inspire you to create it? Jindy and I created the "Oh Jindy!"  bar together. She loves sea salt, peanuts, caramel and natural peanut butter, so I put them together. It's one of our most popular bars.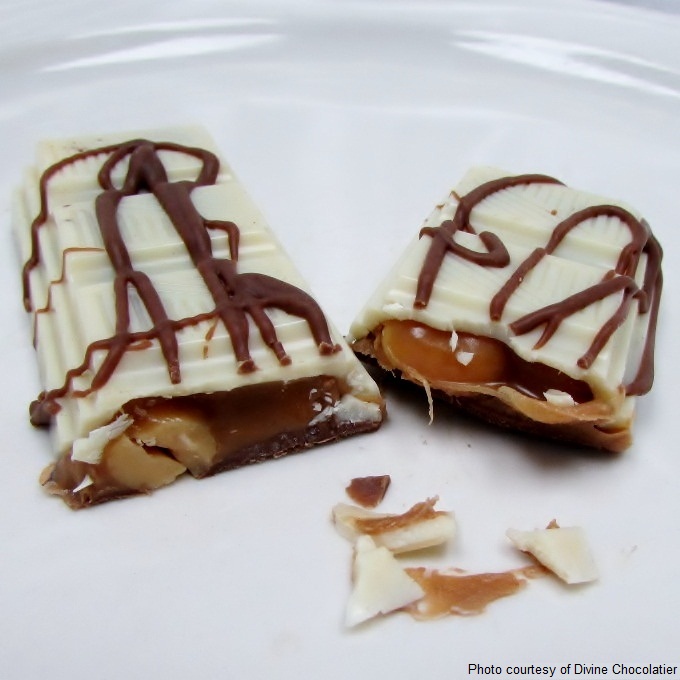 What talent or perspective does Jindy bring to Divine Chocolatier?  The talents she has are many. Jindy manages all of the operations of Divine from selecting and creating all of our packaging to the trendiest looks and designs of all the ribbons. She is the master Chef for all the baked goods and creates all of our drinks. She is famous for her chocolate truffle ganache cheesecake.
What is your personal favorite out of all the products you make? I get asked that a lot. My answer is, "They're all my favorite." But I do like our dark truffle.
Do you have plans to expand or open any additional locations?  No plan to expand. We tried that years ago but we find it's better to concentrate on one location where Jindy and I can personally serve our customers.
If we only had 48 hours in Montreal, what are three things we should do? Definitely see Old Montreal, it dates back hundreds of years. Walk the streets of the downtown core and experience Montreal's joie de vivre. And, finally, visit Divine Chocolatier. Not necessarily in that order.
Divine Chocolatier is located at 2158 Rue Crescent, Montréal, QC H3G 2B8, Canada. Visit them online here.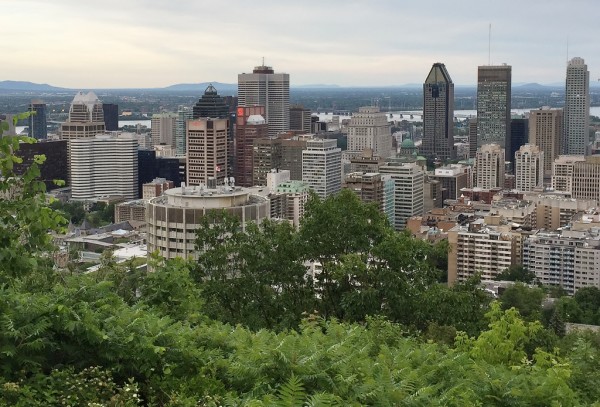 Share: