Lin Geng of CandyLabs talks hard candy
Lin Geng is a young Montrealer who is following his passion. A recent graduate of Concordia University's John Molson School of Business, Lin's family expected him to look for a job in banking. Instead of crunching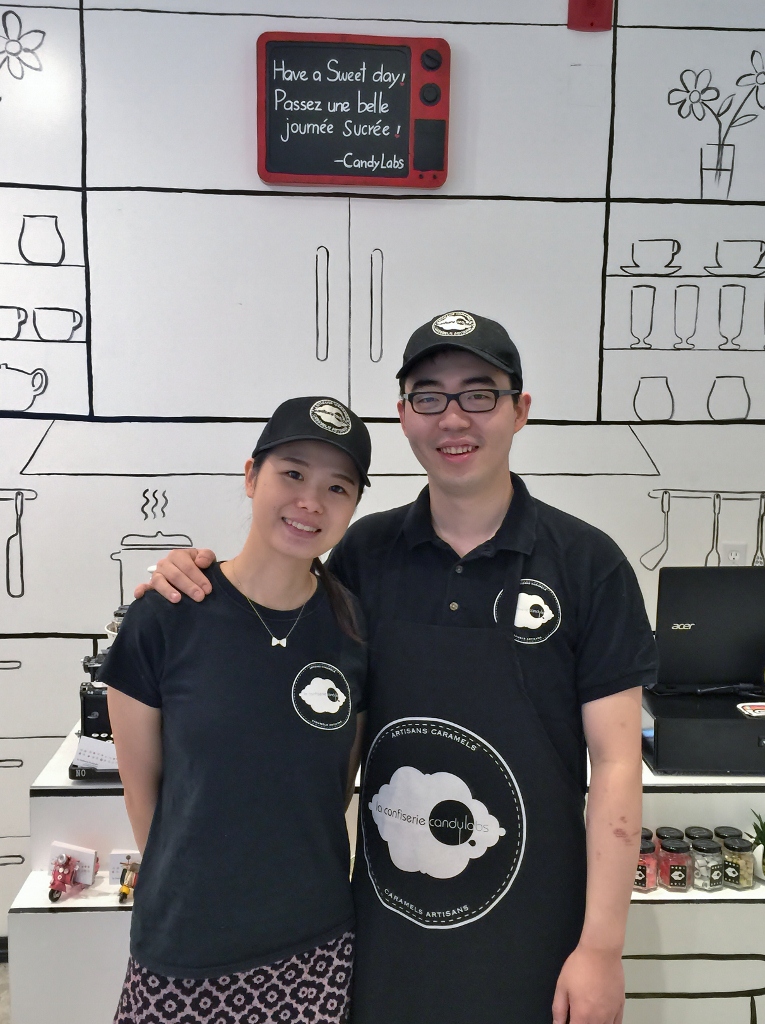 numbers, Lin is making crunchy candy. With his fiancée and business partner May He, Lin opened La Confiserie CandyLabs in downtown Montreal just before Halloween 2014.
All of the candy sold at CandyLabs is made entirely by hand in the shop. Customers can watch Lin and May make their unique candy every afternoon, and it is a fascinating process. Upon exiting the store, every customer is told "Have a sweet day!" How sweet is that?
Do you remember the moment you and May decided to start CandyLabs? While we were traveling in Europe, we saw the same concept of handcrafted candy. The idea to start CandyLabs was really sparked when we saw other people walking out of these quaint stores in Europe smiling from cheek to cheek.
Where did you learn how to make the special kind of crunchy hard candy that CandyLabs makes? We learned the basics of how to make the candy in Australia, where we stayed 3 months to learn the art. However, mastering it is a lifelong journey of learning. We strive for perfection. If we do not achieve perfection the first time, we ponder about how to improve the design and remake it until we deem it perfect.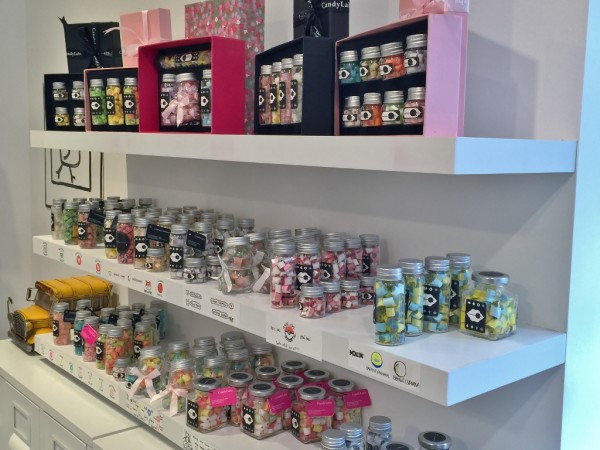 What are the most popular flavors and products that you sell? We have over 50 flavors and products available in our store and online. Some of our most popular flavors include basic fruits like strawberry and banana, passionate dragon, very sour fruits, maple, florals, strawberry lemonade, fizzy cola, and fizzy champagne. Other popular products are the 14-flavour fruit mix, our limited edition seasonal mixes, designer candies that have cute designs such as different animals or hearts, and our flower mix candies.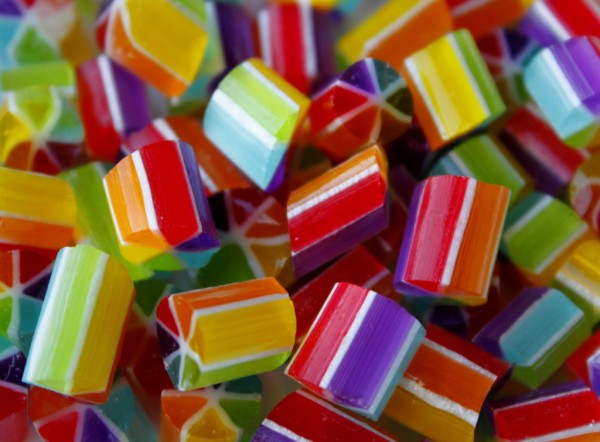 You've just mentioned that you have candy that fizzes, truly sour candies, and a flower mix. We're very interested. Can you tell us a little more about these? All of our soda flavors come with a fizz. This means that in our pillow-format candies, we have a combination of two secret natural ingredients to create a wonderful and surprising fizz. We have fizzy cherry cola, root beer, lemon cola, and regular cola. We also have a popular fizzy champagne.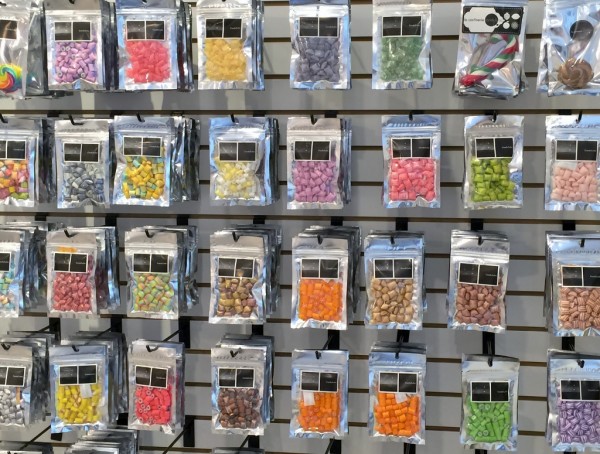 We also have a bestseller called Acid Drops. These sour goodies are packed with a bunch of acid that keeps them sour all the way to the end. We make these very sour candies in grapefruit, key lime, passion fruit, pineapple, and watermelon. We always ask suggestions from our customers, so the flavors of our Acid Drops always change to our customers' taste.
Our flower mix has essences of flowers infused with various flavours. We currently have two flavors in which we have infused with lavender and they are peach-lavender and lemon-lavender. We also have a rose flavor that is part of this mix.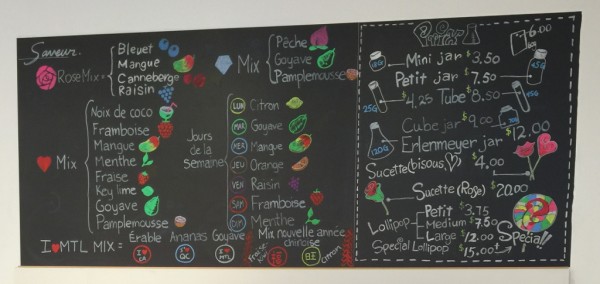 Are there any other different, sweet innovations on the horizon? We are working towards making sugar-free candies. Also upcoming are gummy candies, chocolates, and fruit-flavored fizzy candies.
What designs are the hardest to get perfect? The most difficult design to perfect is one where we put our name "CandyLabs", the address "2305 Guy" on the outside of the candy, and a heart in the middle of the candy.
All of our designer candies with intricate designs are also the toughest to make, especially faces and words. We have to ensure that the faces turn out exactly the way we envisioned, and we have to make sure we do not put letters backwards.
Which designs are easiest for you to make? No design is too easy for us to make. Every single design requires extreme precision. Even after making the candy a few times perfectly, there can always be something that goes wrong.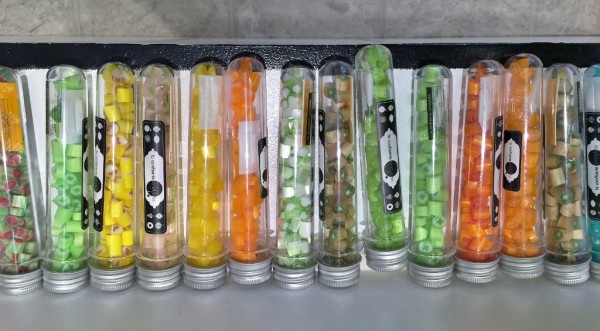 You ship all over the world and make lots of custom candy. What are a couple of your most memorable custom orders? We make a lot of custom candy orders for companies and for weddings. Our most interesting custom order and shipment was to a company in Montenegro in Europe. We have also shipped a custom order to Texas for a communications company. As for weddings, we made custom wedding candies for a couple from Toronto. They drove all the way to Montreal to participate in the candy-making process for their own candies.
How did you decide where to place your shop? Do you have any plans to expand the store or launch additional locations? We wanted to be located in the
downtown area, because we wanted to be accessible to as many people as possible. Therefore, we are located near Guy-Concordia metro. We plan to expand in the next few years to Toronto, Ontario, while still keeping our current store in Montreal.
Being a newer business, what have been the highlights or special moments that stands out so far? One of the highlights of being a small business owner is getting to know our customers and being able to welcome them to our store. We have met a great variety of people who have helped and given us advice on how to grow our business. We could not have gotten this far without the support from our customers. Some of our customers have also now become our employees and continue to give us a helping hand anywhere that is needed.
What are some of the challenges you face as small business owners? As a small and new business, marketing is a challenge. We are not located in the most visible part of downtown Montreal because renting a storefront in a more central part of downtown is extremely expensive. Therefore, getting the word out was quite difficult. Our customers have been such wonderful help in regards to this, because many of our returning customers bring friends to see our art. However, we sometimes still find it difficult to reach out to other businesses and other parts of Montreal.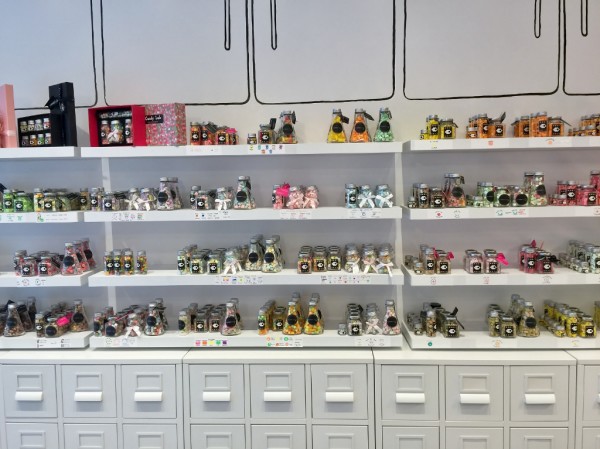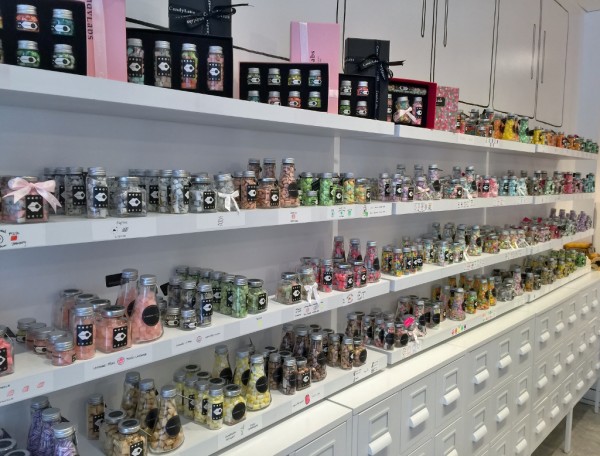 How does CandyLabs work with the local community? We support many different school clubs, especially university clubs from McGill and Concordia University by giving discounts to their members and making candies for these clubs at a student discount. We have sponsored other small businesses for launches and other events.
If we only had 48 hours in Montreal, what are three things we should do? Come visit CandyLabs to see our candy-making show every afternoon. We are the only one in all of Canada to make handcrafted sugar art. Check out the awesome underground shopping at Eaton Center, Place Montreal Trust, and Complexes Les Ailes. See Old Port.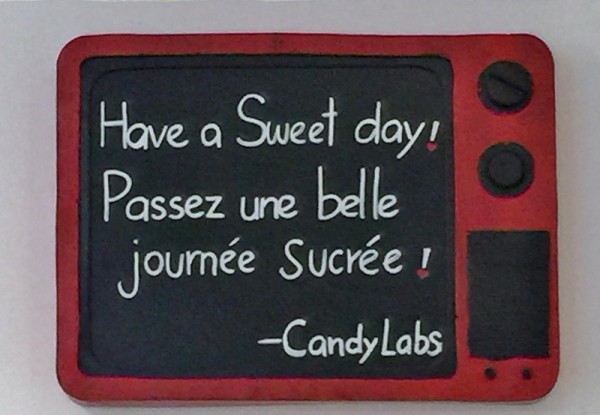 La Confiserie CandyLabs is located at 2305 Rue Guy, Montreal, QC, Canada. Visit them online here.
For those of you who can't make it to CandyLabs right away, here is a video of Lin and May making candy. It is guaranteed to whet your appetite!
Share: